rofl I've got a master slave rp idea!
My slave is looking for a master who is either really innocent or really strict and abusive.

Here's my slave: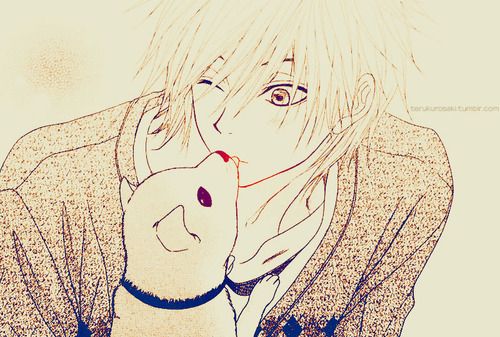 Quote: " God is innocent, no, God is a killer"
His Song: https://youtu.be/Me6p0IP4ir8
Name: Ottis Zeke Larsen
Age: 18
Species: Inuyasha ( Dog demon )
Orientation: open to all
Collar[s]: black, blood red, indigo, medium slate blue, green, dark blue
Personality: Ottis comes off as emotionless although he thinks about things a lot more than people give him credit for. Ottis likes being called Larsen much more than Ottis, although people can call him whatever they like it doesn't bother him. If someone or a group of people were to hurt someone or something dear to him then he would get angry. He won't start a fight unless given permission. Ottis is afraid of people touching him for misfortune. It may just be a myth or something that just happened out of the blue but he didn't like touching anyone because of the things that happened to previous people that got hurt after touching him. Ottis doesn't talk much but will add in here and there.
Biography: Story Behind Name: whoever touched or hung out with Ottis became wealthy, got married with their loved one, or had their wish come true, but every single one of those people who had gotten their wish had died after that. It was like Ottis was a lucky charm but turned into a monkeys paw. Although none of this was his fault. It was believed that he lost his parents because their wish was to have him, but what truly happened was not Ottis's fault. It was like it just happened out of the blue for everyone. Now he's stuck by himself.