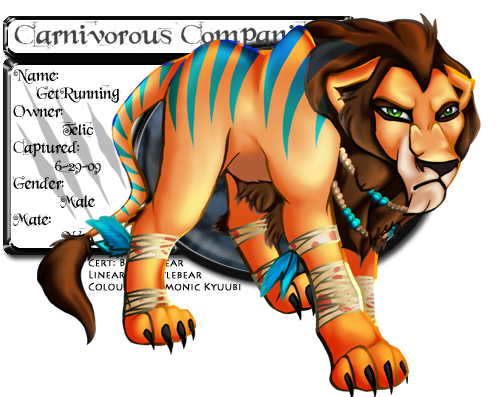 Name: GetRunning
Personality: He is normally nice... That is unless you hit his master, Then your dead or if your a Male Blood Elf.
Description: GetRunning was from a rare pride of Lions, abandoned because he was to kind. All though strong and scary, he would not hurt someone with out reason. He later met his lover Kira. She too was from the same pride, unknown to GetRunning on why she was kicked out.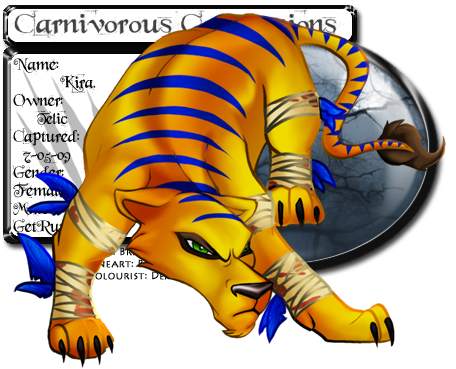 Name: Kira
Personality: Evil.
Description: Kira is from the same pride as GetRunning, exiled because she killed GetRunnings Father, the same person who abandoned him. She wondered in exile feared by other lions and lionesses. She later met GetRunning who didn't fear her. She is kind to people while around him, but if anyone dares mess with her king she will rip their throat out.