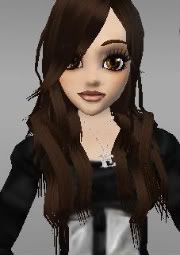 At every gust the dead leaves fall.
And the day is dark; and the day is dark and dreary.
Behind the clouds is the sun still shining?
Thy fate is the fate of all. Into life some rain must fall.
Some days must be dark; some days must be dark and dreary.
~~,~~
@
~~'~~
@
~~,~~
@
~~'~~
@
~~,~~
@
~~'~~
@
~~,~~
@
~~'~~
@
~~,~~
@
~~'~~
The petite brunette lazed about in the library. Her eyes were glued to her book as she hid in her and Kimmuriel's secret loft. It was a rainy day, and even where she was hidden she could hear the pattering of raindrops on the windows. She was comfortable, safe, and happy. Nothing could ruin the soft smile that played across her rosy lips. She sighed softly as she turned a page and shifted her position to laying out on the floor, green pillow tucked up under her chest, arms squeezed around the top portion. She seemed quite comfortable to be that way, though anyone back home would have asked her if she'd much prefer the cushions behind her. Her reply would always be no.

Elizabeth made quite a sight in her modern clothing, laying in the middle of a not so modern looking chateau. Her black sweater bunched up around her midriff, baring some of her pale back to the world, but she didn't seem to notice. She kicked her socked feet lazily in the air as if she had too much energy to keep still. Her jeans made swishing noises as her legs crossed paths in the backward and forward swing. Her long, cocoa colored curls hung loose around her shoulders, creating a curtain to frame her face as her wide, brown eyes scanned the pages. The scene altogether was one of peace and easiness. Nothing could be better to her, nothing at all. And that was what she was thinking to herself.

"Nothing, but possibly some tea..." She murmured, looking up. She wondered just how long she'd been hidden away. More than that, she wondered just what kinds of trouble she'd walk into if she left her hidden sanctuary. No doubt Naomi had been left to her own devices. "Oh bother..."