. Xxdarling-luluxX

Advanced Speed
☆
Ashe J Feenix
★
18
☆
Advanced Speed
Computer 1

User: Head Experiments Professor
Pass: *********

Genetically Engineered Humans folder opened.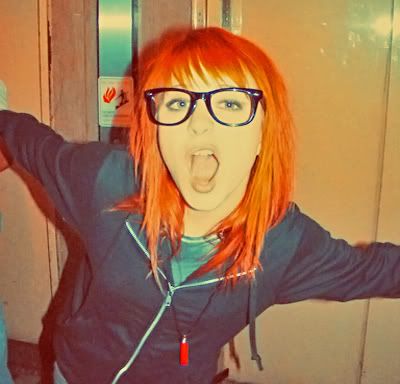 Experiment 3
Code:
776427
Real name:
Ashe J Feenix
Date of birth:
05-14-92
Date of abuduction:
Third of July 2010
Expeirment can
Run really fricken fast
Kindapped when expierment was
18
is now
991
Described as:
Ashe is one of the happiest people you could ever meet. She's bright and goofy, and doesn't give a rats a** what people think about her. She's always optimistic, she's hardly ever resigned or depressed. She loves talking with people and learning about their past. Ashe is a very passionate girl, not afraid to stand up for what she believes in, which has gotten her beaten on many occasion. She loves pissing people off whom she doesn't like, but that's not too many people. Her hair reflects her personality to a T. She's loud, she's proud, and she loves to laugh. Oh, and she's got a bit of ADHD, probably because she constantly feels the need to move. No only does her body move extremelly fast, but her mind is constantly in motion.
Background:
Ashe got her name from her color of hair, it was an ashey brown when she was born. She was born into a middle-class family, leaning more towards poor. She was the oldest out of ten, and learned very quickly how to take care of kids. Ashe grew up with her mother always telling her, 'don't worry baby, everything is going to be okay.' She took that saying to heart, and became a happy-go-lucky, very bright girl. The years passed and nothing changed, yet Ashe stayed the same happy girl, always looking at the bright side, even as she watched her mother give up, and her siblings slowly starve. By the time she was 18, she had three jobs, one working as a bar tender in a shady bar, the other two she worked as a waitress in two diners near her house. She was always working, always happy, and always hungry. She gave all her earnings to her mother, and almost never ate because she was too busy working. One day, as she was running from one job to the other, she was abducted.
As she was being experimented on, her hair slowy went from the original ash brown, to a firey red, orange and yellow, and none of the scientists knew why. She still has her same happy personality, but she's a little more mature, a little bit harder. She's got a bite to her now.
Sexuel prefence:
She likes her men
Blood type:
Dark Blood