Hello, my name is Bridget Rose Walsh!
I belong to the Geeks.
I've been around for 16 years.
When I was born they said I was a female.
I like guys.
I'm in my 10th year.
Here's who I am:
I love~
✔ Reading
✔
✔
But keep these away!
✘ Spiders
✘
✘
My reflection: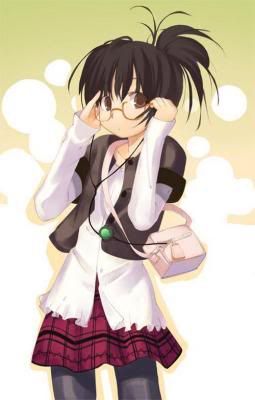 The Mastermind: aemm300
~Bridget Rose Walsh~
Bridget awoke to the sound of frogs croaking. Groaning, she fumbled for her alarm's off button before it could
switch modes to the incessant, annoying beeping she hated so much. Having done this, she relaxed for a few minutes before reluctantly getting up. Her morning routine was automatic- undress, shower, dress, breakfast, teeth, grab her bag, lock the door on an empty house. Both of her parents were already at work, her mother having gotten a more serious job after Bridget started public school.
Stepping outside, Bridget breathed in the fresh air. It looked like it was going to be a nice day- not too hot, not too chilly. Readjusting her bag and plugging in her headphones, she set off for school.
Music filled her ears as she walked, blocking the sounds of cars.