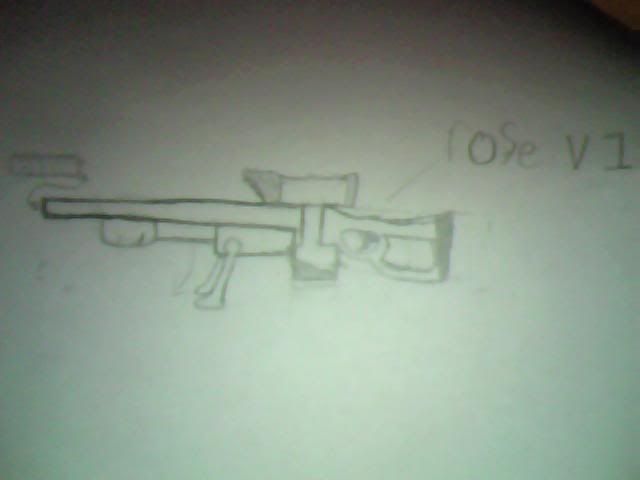 rose V1
ammo: 7 shots per clip. 1 shell per shot (the lower tube is a shell shooter)
Fire speed: can shoot all 7 bullets in 7 sec's if trigger is held but the recoil would make all the other shots miss.
acc: high if used the scope and 1 round burst. low if a shotgun shell is used.
range: high if sniping is used. low if shotgun is used.
recoil: heavy on both
bullet size for sniper: 44. magnum.
shell size: 12 cc.
add on: silencer.
(upgrades will be made so check in every once and a while)