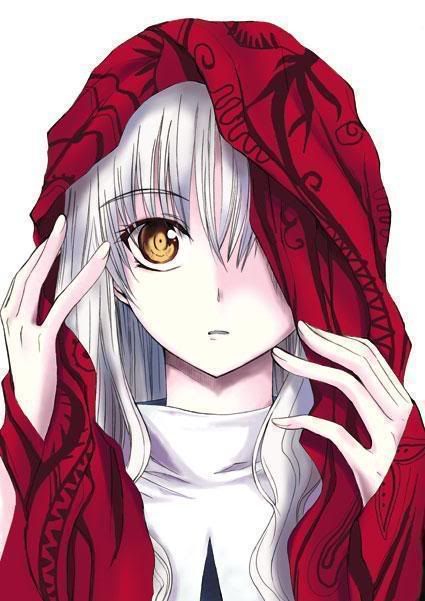 name:mimi
eye colr: orange
hair colr: white
age:17
race:hybrid [=vampire/warewolf]
bio: she is the daughter of a very poweerful king. well not exactly his wife gave birth to a hybrid......she had an affiar with one of the kings best friends. Her mother died at birth and mimi became known as the mixed breed. She has a very high bounty on her head becaus she is known as the "Hybrid Princess".
Name: Jason
eye colr: red
hair colr: dark brown
age:21
race: half vampire
bio: he is mimis b***h. or servant to her. He is a well known head hunter who wne t to kidnap mimi or the "Hybrid Proincess" and found her bathing in a near stream.
name: Mac
eye color: dark blu
hair color: dark brown
age:25
height: 6'5'
race: warewolf
bio: he is mimi's butler.not just that he is the kings best friend and mimis uncle. Her brother is mimis father and when the king found out that he slept with his wife he had his brother beheaded and turned mac into the servant of mimi.

name: Rain
eye color: blue
hair color: jet black
age:20
satus: dead
bio: this is mimi's father. He is actuaaly older than mac but he was beheaded at the age of 4200[or 20]. there is much to learn about him...i barely kno stuff about him.