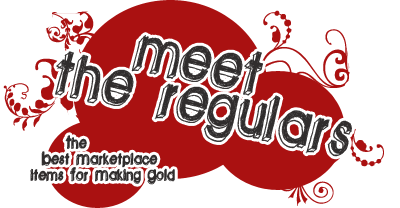 Hi hi! Would you like to meet the regulars of the "Best Items For Making Gold" guide?
Of course you would, that's why your here. Or maybe that's not why your here...
anyways...
Read the comments to meet the regs, or if you are one (or think you're one), copy & paste and fill out the profile form below into a comment for this entry. ;D
Delete any of the questions if you don't feel comfortable answering them. Also, feel free to add anything or make your profile pretty in any way (change colors, add photos, whatever). ;D
Username:
IRL name:
Gender:
Born in:
Nationality:
Birthdate:
Starsign:
Lives in:
Speaks these languages:
Any Siblings?:
Special talents?:
Dream job:
Any pets?:
Tattoos/Piercings?:
Your most prized possession:
Your favorite quote:
Hobbies:
Goals in life?:
Whats your best trait?
Whats your worst trait?
Favs
Type of music:
Fav color:
Season:
Sport:
Gaia specific
Joined date:
Number of accounts:
Amount of time you spend vending:
Fav forums:
Play zOMG?:
Fav item(s):
______
Do not post anything but your profile. You may edit your profile anytime.
If you aren't a regular (haven't posted in the marketplace thread at all), then I'm deleting your profile, 'kay?