-Note to the mods: You guys have a thing for finding anyway to ban my accounts. This is not meant to "harass" the art thief because her name is not revealed in here. Nothing in this journal is reportable; no name is shown and the thread link WILL NOT be given out.
So I was informed that a girl had made a thread selling art for 30k, but the piece she advertised in the thread (and claimed hers) was drawn by me.
So this first screenshot you'll see is one of the thread she created (not how her name is hidden and so is the thread URL).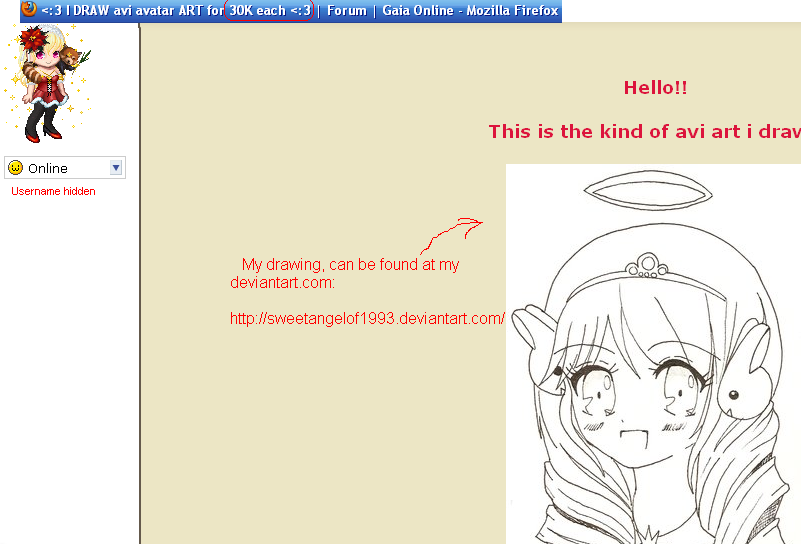 Well, here's proof that the piece is mine, my deviantart.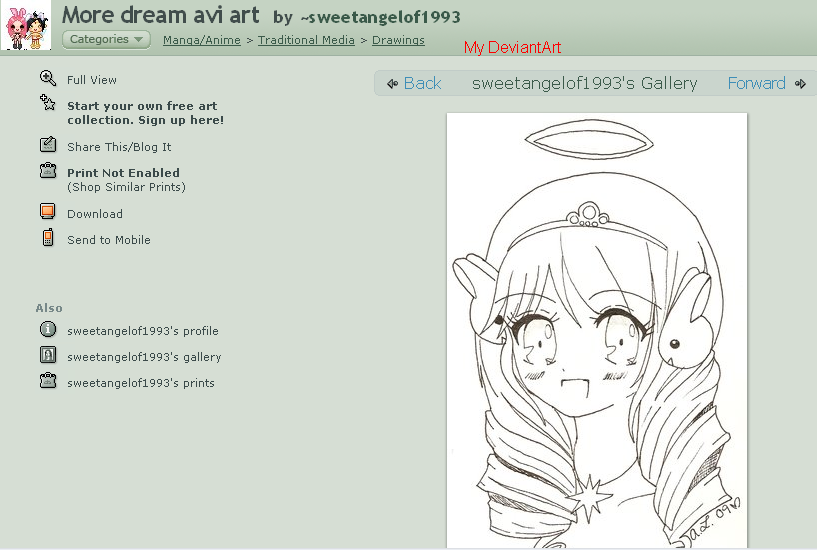 At first, when I took the screenshot she claimed the piece hers... but now she edited it stating:
Quote:
( It's not me who did this one but I could find my avi art i did sweatdrop but its really the same thing)
.
Even if she does state that she didn't draw it, COPYING my style IS art theft.
And this is a lesson for everyone, directly copying off someone else's art style is a form of art theft, and you WILL get caught!