only a few weeks, and im exausted. My back hurts, fingers bleeding from needles, and all for just a simple head and body.
my room is full of cut fabric, and craft supples..peices of styrofoam, fabric, and wires all over the place...
i'll start posting my progress on my costume since it was suggested<3
day1
head frame glued, wired and foamed.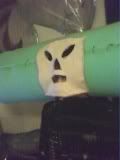 day 2
face created, glued&pinned on. black basecolor sewn on.(most of it..) most of stars cut out, and pinned on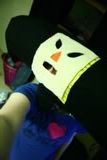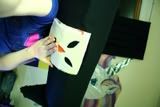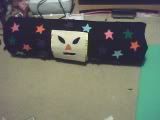 day 3...
fingers bleed..back sore..starting to procrastinate x_x. Face complete, and most of the stars glued on. Starting on gigantic side stars :]

[no picture yet emo ]
[week later!]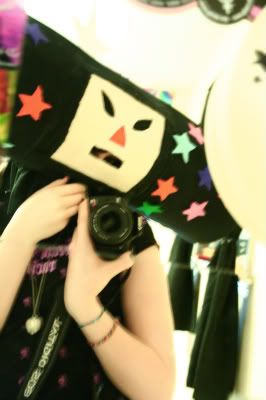 head complete!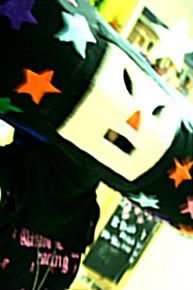 http://img.photobucket.com/albums/v280/sukihana04/IMG_1886.jpg
Monday-tuesday (24-25)
Most of outfit done!