Hihi everyone! Sorry I haven't put anything on! I was busy and Im sorry that I didn't put up my story I have been busy with stuff! (especially for school) and also I wanted to show you guys a quick little manga lesson!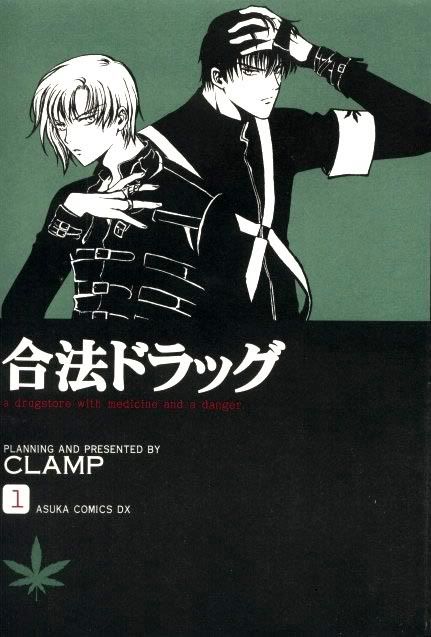 Tada! Say hello to my little friend!
xd
This manga is called Lawful Drug (In america it's called Legal Drug) It's about a boy name Kazahaya who works at a store called the "Green Pharmacy" and he works with his rival Rikuo (who saved him from the bitter cold on a winter night) and the only way to pay his rent is not only working at the pharmacy but also he has to attend many strange side jobs that causes him to remember a certain someone from his past which is un-clearly unidentified on who it is. Well I really recommend this book for anyone who is interested in weird or supernatural things. Also I like it cause it reminds me of Yaoi! (but thats clearly my opinion. It never happened in the book you know) So I really recommend this! If your interested I would definitely buy it! xD
Also I have it as a background on my profile! It's cut off but this is what the background looks like!
Hope you enjoy my little manga corner! I hope I can type more things soon!
xD
xd
x3
whee
>:3
4laugh