My OC Lance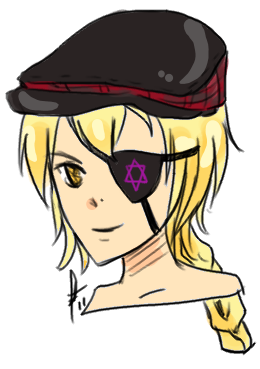 Art by Sachi Desu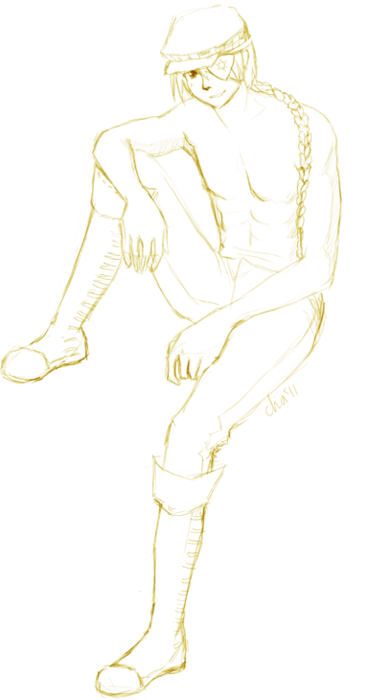 Art by fairy.slippers





Lance Merno

Age: 18
Height: 6'1''
Favorite Color: Brown/Black
Hair: Long dirty blond hair usually in a braid
Eye color: Gold
Special Ability(s): Teleportation; memory insertion; memory loss; immense knowledge/hearing capabilities.
Clothing: Usually seen wearing a black collar shirt, a satchel, short dark gloves, an eye patch, rolled up pants (tan) with suspenders (usually dangling), a cap with red and black checkers, long black laced boots and black feathers.


Lance goes undercover for certain people. He cooperates with certain clubs in the school to help destroy the school system. Together they can all win their independence that is rightfully deserved. Lance's left eye (It looks like the right eye on the ref, but if you think about it, it's on the left) was injured when he was a child, due to abuse from his drunken father. Lance has a sort of "Don't mess with me" personality. When someone asks him something irrelevant and ridiculous, he glares at them and says something like "You're wasting my air" or "You're being of no help to society".

Lance hates most things. Lance's top supporter (in terms of the clubs) is the Cosplay Club, which has the most members. Lance usually hides in order to escape the principal. Daichi considers Lance as a rival for love, only because Lance takes a particular liking to Masashi. Lance most likely realized Daichi's feelings for Masashi first out of anyone, and messes with him to see just how much he really loves Masashi. Lance will also pick fights with members in the club, only just to relieve some stress for his missions. Lillia and Hana usually talk to Lance as if he were a scary monster, much to his dismay.

Lance has agreed to never love anyone, for it is only troublesome to deal with. Lance has no particular tastes in men/women. But he said if he were to fall in love with anyone, no matter what the gender, they would have to be like him. POMPOUS MUCH?

A lot of the male members in the club look up to Lance. The female members consider him an enemy to all of those who're young and in love.