12/1/14

It's been two years since I have made my presence regular in this place. I've built memories with you all, forged and strengthened ties. No doubt you have all shaped me into who I am today, and for that I am most grateful.

However, the more important things in life are calling for me-- and after weighing things carefully, I arrived at a conclusion that these duties are higher than that of serving in a host club. That is not to say that I did not enjoy my stay here, or the warmth and company of everyone. But when life presents in front of me far grander opportunities, I realized, I cannot allow my energies to be spent at such a limited setup. If Gaia is a lake, life out there is an ocean.

And so with a heavy heart, I am calling on an indefinite hiatus. Starting this coming year, I no longer will be here on a daily basis. I, however, will continue my tradition of being online every Valentine's Week (or perhaps even the Gaian Ball). That said, if you have any intention of catching me online, I will do my best to drop by during this time frame. And should the day come that I no longer make my promised appearance here on Gaia, you are free to email me at kage.no.king@gmail.com.

As I come to a close, I would like to take this time to thank you all for your kindness towards me; thank you all for shaping me into the best version of myself; thank you all for being part of this season in my life. Surely I will treasure and look back at all these memories with fondness.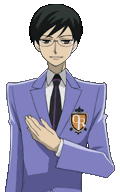 Until we meet again.

-K.O.




P.S. Attached are a few photographs from various past events.

--