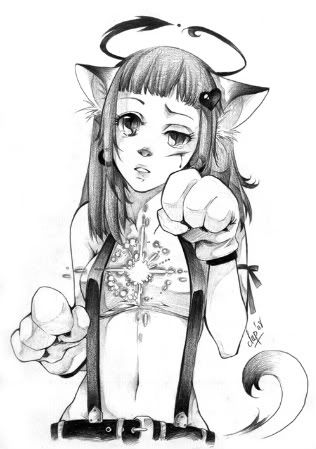 About
This is my cute neko, Echo. A very innocent, but sometimes naughty kitten. Long flowing silver/blond hair, wearing anything revealing and cute. Bright large green eyes; with a small fragile frame.
Key words
-
cute, innocent, sexy playful. Kitten like. Ribbons; pouting. Pouncing, collar, leashes, bells
.
Feel free to give her new outfits, cute and reveling please.




























More information.
Okay, a few things. Her ears need to match her hair color; the dusty sandy blonde please. Her tail also the same shade.

As for her 'paws' They are gloves, she has human hands and feet. Also a human nose, but she paints on a little pink kitten nose. You don't have to add this.

She has a small cut on the top right of her cheek. (note the first black and white pic to the side) Her eyes are a bright light green