of course.
rofl
heart
Well anyways most of my entries have been upsetting. Boo! -pout- Let's make this one positive!
whee
I'm gonna clear the avis out of my profile. It makes my avi look cluttered. I'm gonna redo the "About me" thingy and maybe put up one or two piccies of stuff.
My lates obsession..? Xiah Junsu~
redface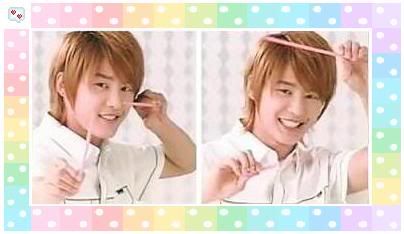 Meeps he's mai luffs~ Dun tease please~ I know for a damn friggin fact he would...
redface
Who doesn't tease me?
gonk
I'll update more!
whee
heart