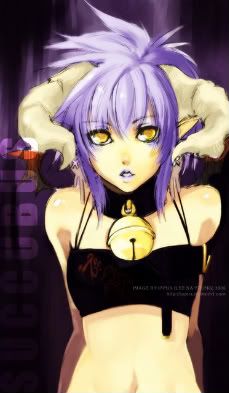 ~~~
M
olly
R
edwing
~~~
Username: xjust-dont-askx
Name: Molly Redwing
Age: 10,016, but appears to be 14.
Race: Demon
Gender: Female.
Sexual preference: STRAIGHT.
Bio: Molly has been moved from foster home to foster home repeatedly, they could never put up with her. She gets in trouble a lot, and can eat any kind of food.
Weapon: She can control fire, and it can hurt even non-humans if she wants it to.
Anything else: She can change her appearance if she needs to [her face, hair, and skin, and she can retract her horns], but her true form that she normally uses is the picture. The only thing she can't change is her golden eyes.
My new character. x]