Okay, don't you hate it when you're having this lovely conversation, and all of a sudden you run out of something to say? Well, it is caused by one being, one thing...
Carl.
He ruins our lives, makes them awkward. Post this in your journal if you believe in destroying Carl forever! UNITE AGAINST THE ANTAGONIST!! NOW!!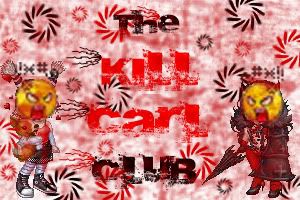 Started by: Agorphia and l Midnight Scar l
Banner by: Agorphia
TELL THE PEOPLE.