Appearance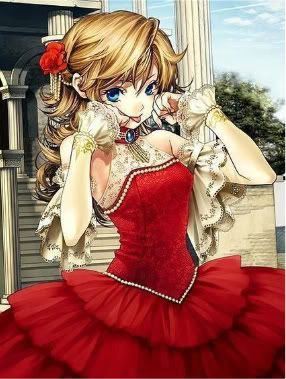 Name
Alice Jeanette Bellerose

Age
20

Height
5'6"



Race


Human



Personality


Charming and cunning, can often describe Alice. She is a very sweet girl and always does what she is told, but she was so used to being a daddy's girl that when her father died she kind of went through a change. She stopped listening to her mother and didn't really listen to her sister much anymore. Not unless they were in the middle of a fight. After he father died she began to manipulate guys more often with her looks, not to sleep with them but to wrap the around her finger and get them to want her and make her feel loved again because the love of her father was now absent.

History
Alice grew up exactly like her sister, prim and proper, but she had gained a few tricks of her own. Though she never used them around her sister or her mother, she had learned to wrap men around her fingers and have them do what she wanted them to do. She had learned from her sister that she needed to always act like a lady, and to please her papa she did just that.

Although she is twenty she does act like an adult but when it comes to the topic of her father she has a fit and runs away. She does not like to know that the only man who really loved her in her entire life is now gone. Who will love her now? The men she tricks into loving her? No they would never. She would be alone, or that was what she thought. Her sister was the lucky one, regardless of having to care for Alice or her mother, Alice always thought that Eloise had it easier, because in a sense she did. Yes she had to think of marriage, but that was easier to think about that having to follow exactly in her sisters footsteps.