She is a bit of a pampered brat, with the most bone straight hair you have ever seen.
Her hair reaches down to her middle back, and has those obvious 90's bangs straight setting right above her thinly arched eyebrows. Her coloring is dark, with midnight hair and the warmest brown eyes you have ever seen. Her lips set in a perfect cupid's bow, and are a pale pink tinged salmon, she is never without a smile or pout. Her nose is straight and nordaic with a slight upturn, creating a perfect curve. Her eyes are large and doll like, they always seem to shimmer from within, and her cheek bones set high under neath her orbs. She is 5'7", and weighs around 150 lbs. She wears a size 6, and has decent hips and a sizeable bottom. Her bust size is a 36 and her cup size a DD, she tends to wear clothes to show off her assets.
She loves to read, write, and sing.....But she loves to appear shallow to have the freedom to watch and analyze people without suspicion. There is almost always a drink in her hand, only when in public though, and she tends to smoke. She likes the way they look and they give her something to occupy her attention when someone is boring her.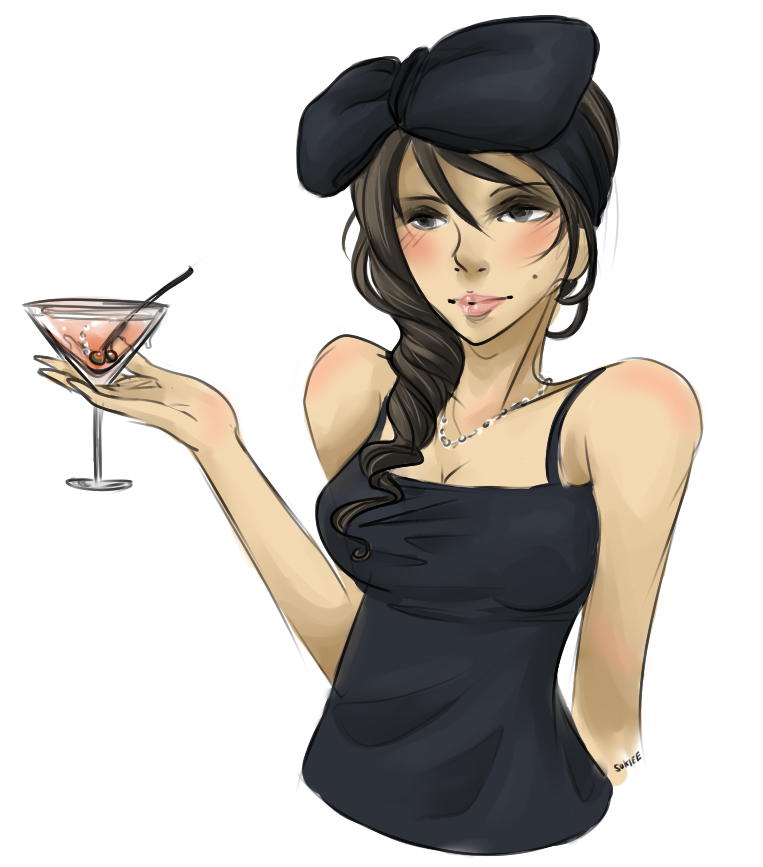 (Will return to at a later date to finish diving into her Character....)